Crédits photos : O. Boisseau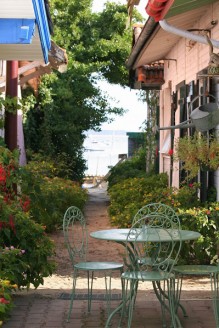 Outstanding scenery
An inland sea bordered by the Cap Ferret peninsula, the Pilat dune and the Leyre delta, Arcachon Bay is an enchanting setting for both people and animals who live together in harmony : birds, oyster farmers, recreational sailors and nature lovers. The major attractions of the area are the famous Bird Island and its two huts 'tchanquées' (on stilts) and its small picturesque harbours.
Things to do
Stop off at an oyster farming hut to try a dozen freshly fished oysters ; go for a trip on a « pinasse » (the typical Arcachon flat-bottomed boat) or a sea kayak ; marvel at the extravagant XIXth century villas in the winter town ; get to know the migratory birds in the Teich bird sanctuary ; climb up the Pilat dune, the highest sand dune in Europe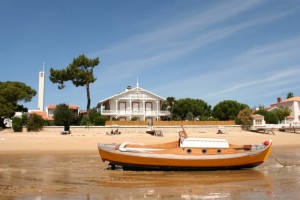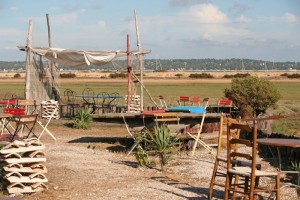 The Pilat Dune

Classified as a Major National Site since 1978, the Pilat Dune is 107 metres high, making it by far the highest sand dune in Europe! There is a set of wooden steps up the dune, or you can choose a more energetic route up the sand… an effort that is amply rewarded at the top thanks to a breathtaking view over Arcachon bay and the pine forest.
In the summer, the beach at the foot of the dune is patrolled by lifeguards and is suitable for family bathing.
The dune is open all year round, with a pay car park from February to November, and the Teste de Buch tourist office runs guided tours.
For more information
www.bassin-arcachon.com